ASVOFF9
Graphic Design | posters for ASVOFF9 (A Shaded View on Fashion Film Festival), Paris, France
ASVOFF
(A Shaded View on Fashion Film) is a Fashion Film Festival founded by Diane Pernet in 2006.
It is a festival including a film selection & competition, documentaries, features and installation. 
​​​​​​​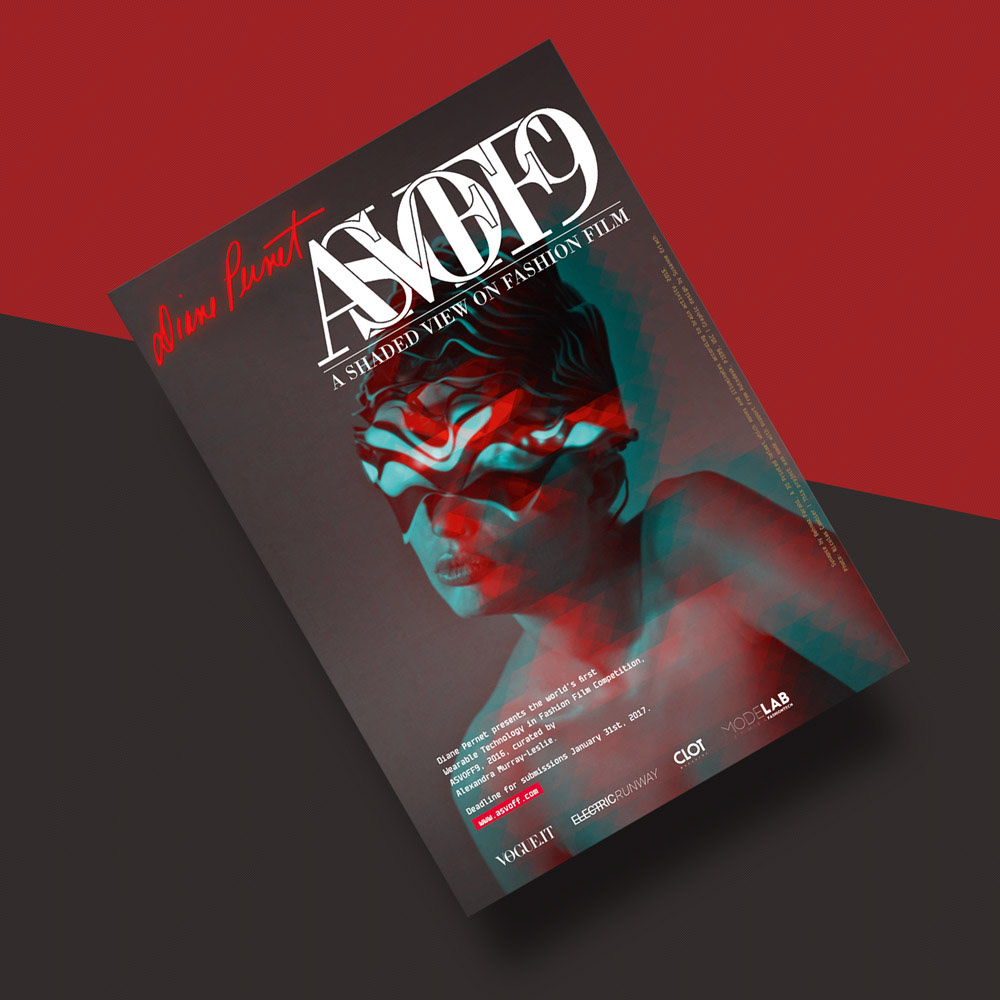 ASVOFF9 will be dedicated to Wearable Technology with an Wearable Technology in Fashion Film Competition, curated by
Alexandra Murray-Leslie
(founder of the music and fine art ensemble
Chicks on Speed
and researcher). ASVOFF9 takes place at Cinéma Etoile Saint-Germain-des-Prés, Paris from 21st until 23rd April 2017.