The Birth of Venus
(Italian: Nascita di Venere) is a famous painting by Sandro Botticelli. It depicts the Roman goddess (whose functions encompassed love, beauty, sex, fertility, prosperity, victory and desire) Venus, having emerged from the sea as an adult woman. 
This work is another interpretion of the Birth of Venus. The bodies and poses are reminiscent of Botticelli's Work. But in this version size doesn't matter and H0 scale models of bathers  (H0 is the most popular scale of model railway in the world, the scale ratio is 1:87.1) reproduce the scene of the famous painting.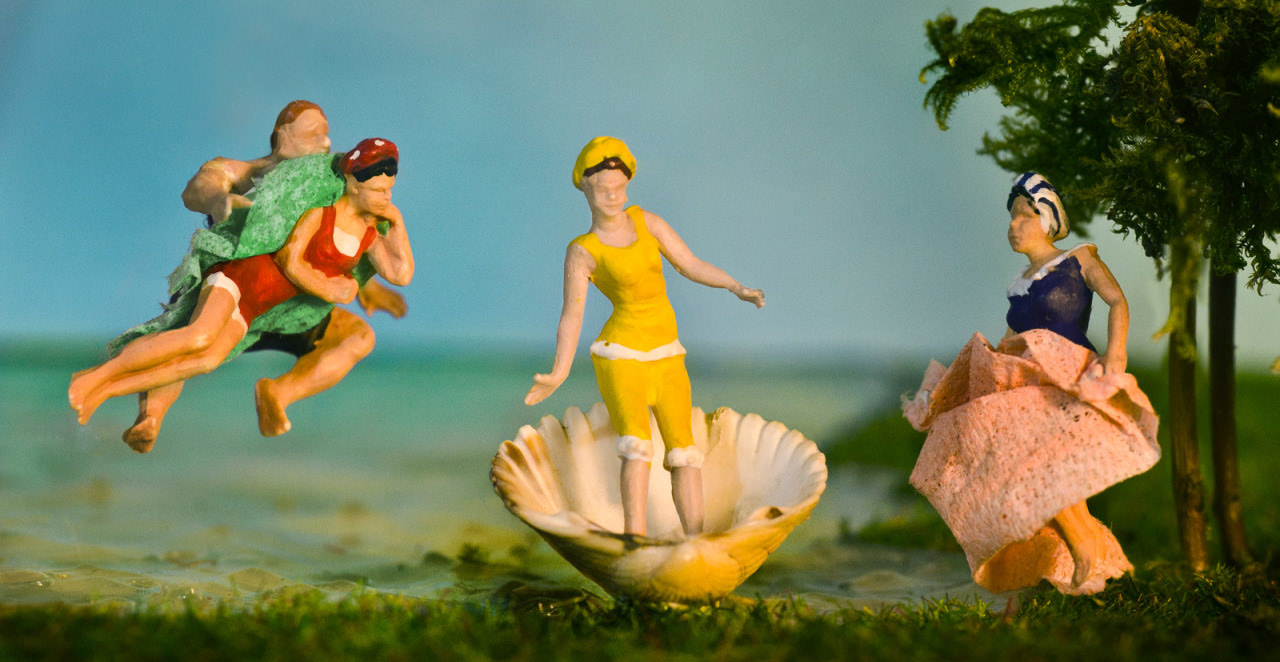 Throughout the years, many artists created their interpretations of Botticelli's Venus. Setting up a miniature scene, creates not only a copy of the work. With their doll-sized features, the scenery could almost be called cute, if only Botticelli's work itself wasn't such a great piece of art. So this interpretation reminds us that magic can exist in the simple and small (if we open up our minds and our hearts). 

joint project with Victoria Tanczos