With a life expectancy of around 79 years, the average person spends 25 years sleeping. With this fact in mind you will agree, that you should not spend so much lifetime with sleeping on the wrong mattress. We are all individuals, our body is unique and so it's nearly impossible to be categorised into soft, medium or hard. That's why the idea of a personalised and custom-made mattress sounded like a peach of an idea. I got contacted by an Austrian start-up company which asked me to illustrate the bedrooms of different personalities – the sporty, the creative, the average.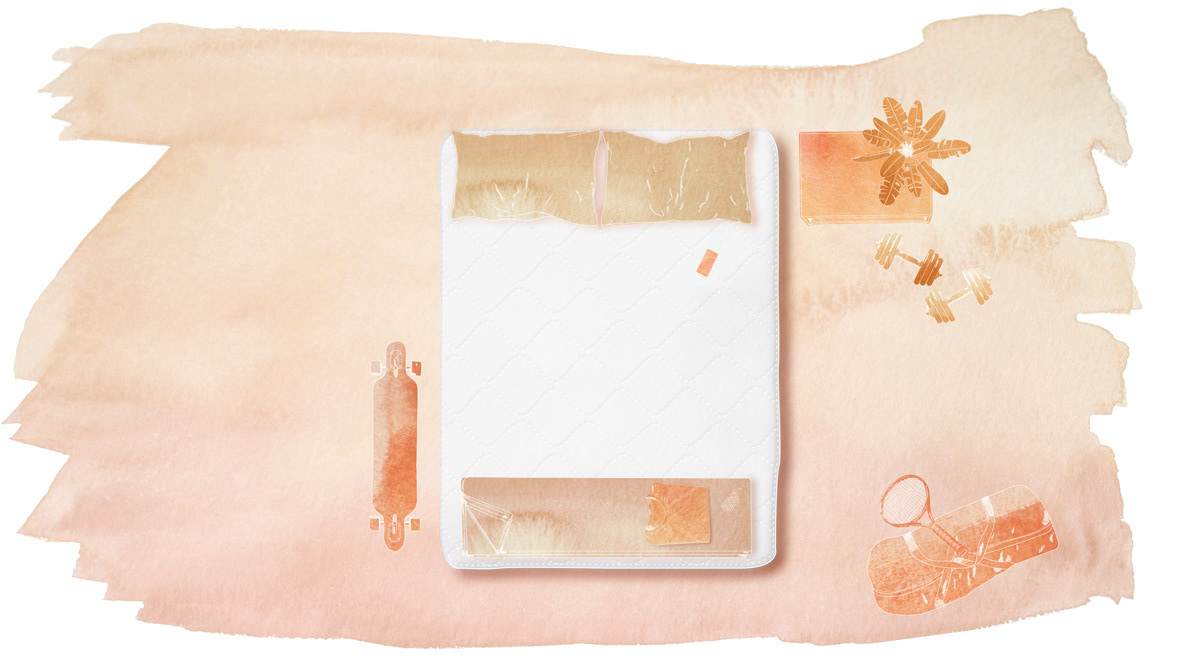 Mixing up. 
With the requirement to use water colours I combined digital and analogue techniques. Different backgrounds were created with water colours, the mattress and the outlines of the objects were digitally drawn.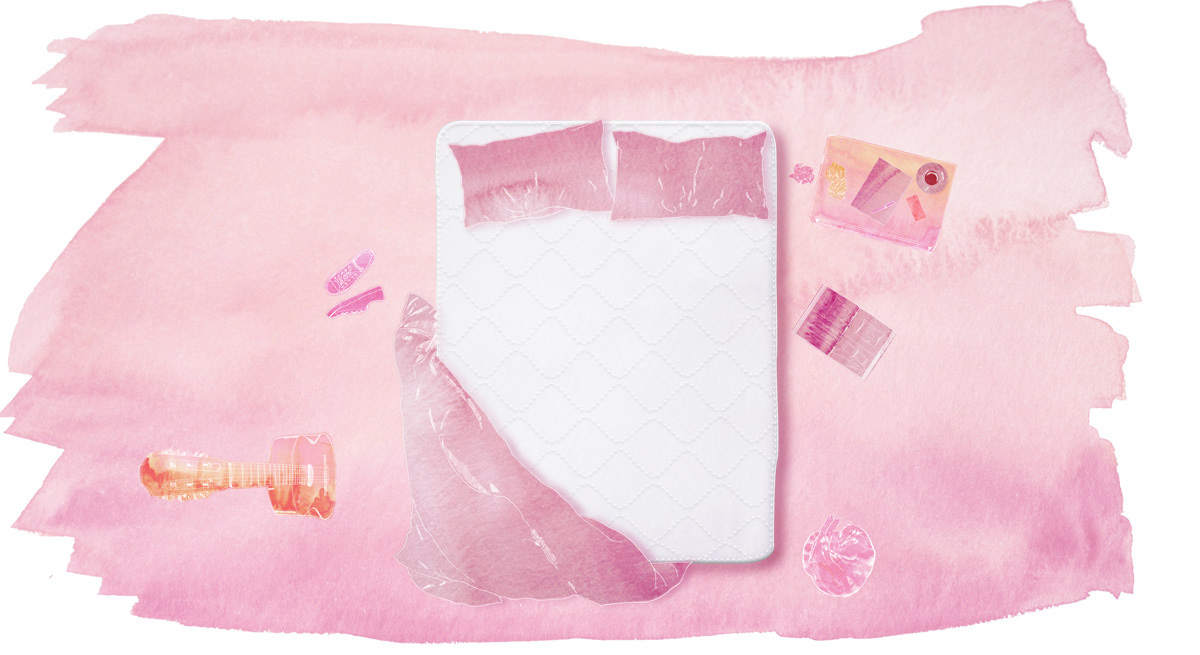 At some point the client concluded that my drawing style wouldn't fit in – his rough sketches may produce a more appealing result. And so we terminated the cooperation.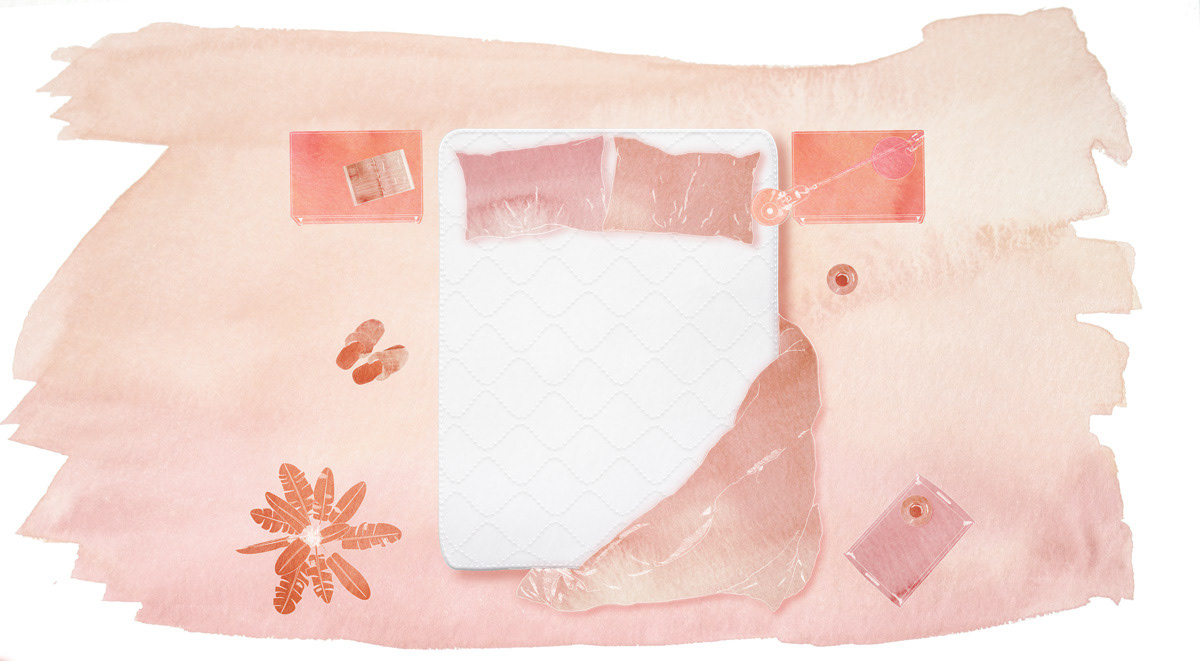 So this is an example of an cancelled job, it's an unmade bed.